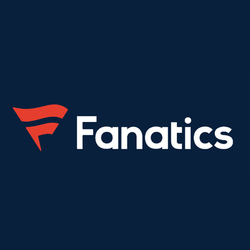 Seasonal Warehouse Associate
Sorry, this job has expired.
Frazeysburg, OH
Full time, Part time, Temporary
Fanatics is now hiring Seasonal Warehouse Associates!

Pay starting at $16.50 to $18.00/hour PLUS
Weekly, monthly and year end incentives!

When was the last time you made an online purchase and had the excitement of your item arriving at your doorstep? At Fanatics, sports fans are our #1 priority and we are committed to delivering products in the fastest, most efficient way possible every single day. As a member of the Fanatics Operations team, you'll be on the front-line ensuring and executing on the most cutting-edge processes to meet our fans' needs. Whether you're fulfilling ready-made fan orders or working in on-demand production, our world-class Operations team is dedicated to "Getting it Right." Getting our fans the right order, at the right time, at the right cost because we have the right talent.

As a Seasonal Warehouse Associate you will:
Perform Warehouse Processes to Support Inbound and Outbound Operations according to the Standard Operating Procedures (SOP) while maintaining excellent quality and productivity standards.

Tryouts are open at Fanatics! Our team is passionate, talented, unified, and charged with creating the fan experience of tomorrow. The ball is in your court now.

Apply today!
You can text us!
See apply buttons....

About us:
Fanatics is the global leader in licensed sports merchandise and changing the way fans purchase their favorite team apparel and jerseys. Through an innovative, tech-infused approach to making and selling fan gear in today's on-demand culture, Fanatics operates more than 300 online and offline stores, including the e-commerce business for all major professional sports leagues (NFL, MLB, NBA, NHL, NASCAR, MLS, PGA), major media brands (NBC Sports, CBS Sports, FOX Sports) and more than 200 collegiate and professional team properties, which include several of the biggest global soccer clubs (Manchester United, Real Madrid, Chelsea, Manchester City). Fanatics offers the largest collection of timeless and timely merchandise whether shopping online, on your phone, in stores, in stadiums or on-site at the world's biggest sporting events.

We are an Equal Opportunity Employer.

To perform the job successfully, an individual must demonstrate the following:
• Motivation – Sets and achieves challenging goals.
• Quality – Demonstrates accuracy and thoroughness; Looks for ways to improve and promote quality; Applies feedback to improve performance; Monitors own work to ensure quality.
• Quantity – Meets productivity standards; Completes work in a timely manner; Strives to improve.
• Tools and Equipment – RF Scanner, Computer.
• Safety and Security – Observes safety and security procedures; Reports potentially unsafe conditions; Uses equipment and materials properly.
• Attendance/Punctuality – Is consistently at work and on time. Observes time limits for breaks and lunches.
• Dependability – Follows instructions, responds to management direction; Takes responsibility for own actions; Keeps commitments; Works required overtime when needed.
• Initiative – Volunteers readily; Seeks increased responsibilities; Asks for and offers help when needed.

• Accurately prep, pick, and prepare shipping orders to meet shipping cutoff times.
• Process orders according to fanatics and regulatory standards.
• Properly prepare, stage, and document product for reverse logistics in order to keep inventory fresh and warehouse space open for new products to be introduced.
• Perform stock consolidation as necessary to improve inventory performance and accuracy.
• Participate in annual inventory count.
• Utilize fulfillment and manufacturing system to research issues and attempt to locate missing inventory before requesting a remake.
• Field questions from the warehouse team and escalate Issues and/or production timeline on all necessary items.
• With appropriate cross-training, provide backup support in other areas.
• Maintain established safety, quality, and productivity metrics in assigned department.
• Perform Other Related Duties as Assigned
• Cross-trained in other positions within the department.
• Complete housecleaning tasks assigned by supervision.
• Any and all other duties assigned by the supervisor/manager.

Days, Nights, PT and Mon-Fri
18958