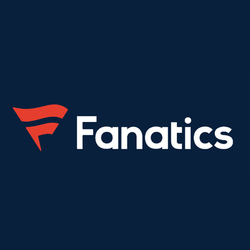 Warehouse Associate Seasonal All Shifts Open
Louisville, KY
Full time, Part time, Temporary
Calling all sports fans! Fanatics is now hiring Seasonal Warehouse Associates!
Tryouts are open at Fanatics! Our team is passionate, talented, unified, and charged with creating the fan experience of tomorrow. The ball is in your court now.
Applicants will receive an Email from First Advantage after their application has been reviewed. Please make sure to complete the e-mail from First Advantage/Fanatics as that is your background check.
Once Recruiting receives the background check back complete they will reach out to you for the next steps.
Fanatics, Inc. is seeking energetic Warehouse Associates to work with our Fulfillment and Warehouse team in Fairdale, KY. We are looking for customer-oriented representatives to act as a liaison for our Fans by performing system and or manual tasks to support operations to fulfill Fan orders.
Key Position Responsibilities
• Perform Warehouse Processes to Support Inbound and Outbound Operations
• Accurately Prep, Pick, and Prepare shipping Orders to Meet Shipping Cutoff Times
• Process Orders According to Fanatics and Regulatory Standards
• Properly Prepare, Stage, and Document Product for Reverse Logistics in Order to Keep Inventory Fresh and Warehouse Space Open for New Products to Be Introduced
• Perform Stock Consolidation as Necessary to Improve Inventory Performance and Accuracy
• Participate in Annual Inventory Count, As Needed
• Utilize Fulfillment and Manufacturing System to Research Issues and Attempt to Locate Missing Inventory Before Requesting a Re-Make
• Field Questions from the Warehouse Team and Escalate Issues and or Production Timeline on All Necessary Items
• With Appropriate Cross-Training, Provide Back Up Support in Other Areas
• Maintain Established Safety, Quality, and Productivity Metrics in Assigned Department
• Perform Other Related Duties as Assigned
Position Qualifications/Requirements
•Must be Able to Lift Approximately 25 lbs.
•Must be Able to Perform Physical Duties of Position such as Assisting in Moving Product from Printing to Packaging Departments
•Demonstrates Effective Communication and Interpersonal Skills
•Able to Operate Computerized Scanning Equipment and PC Based Inventory Control Programs
•Ability to Stand 8 to 10 Hours per Day
•May be Expected to Walk Up to 10 miles per day
•Able to Understand and Follow Verbal and Written Instructions with Minimal Supervision
Ensure your Fanatics job offer is legitimate and don't fall victim to fraud. Fanatics never seeks payment from job applicants. Fanatics recruiters will only reach out to applicants from an @fanatics.com or @fanatics.co.uk email address.
Fanatics is committed to responsible planning and purchasing (RPP) practices, working with its business partners across its global and multi-layered supply chain, to ensure that planning, sourcing, and purchasing decisions, along with other supporting processes, do not impede or conflict with the fulfillment of Fanatics' fair labor practices.
75582545